Spring is fresh in the air and Pollo Tropical has been in the kitchen feeling inspired by the season. Two, new dishes are being unveiled in stores featuring Tangy Pineapple, that will surely make your taste buds zip and sing!
Tangy Pineapple Chicken Wrap; Pineapple grilled with olive oil, cumin, and a hint of black pepper, marinated chicken breast, Monterey jack cheese, chipotle mayo, thin flatbread finished on a grill press.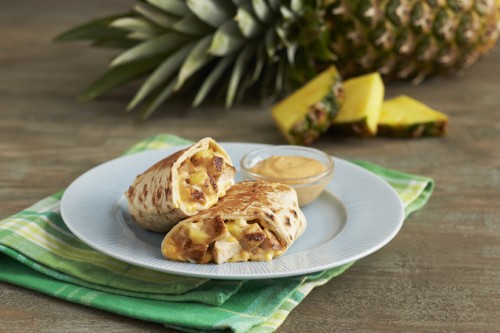 Tangy Pineapple Chicken Salad; Grilled pineapple atop a bed of California Romaine lettuce, sweet corn, red peppers, marinated grilled chicken breast, with a mango poppy vinaigrette dressing.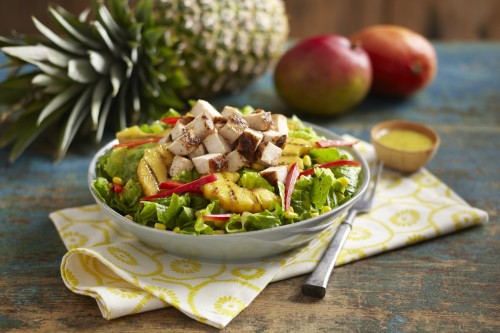 Pollo Tropical is always rolling out unique eats, keeping their menu fresh and full of the authentic flavors of the brand's signature, Caribbean style food. Getting hungry? Let me know if you are interested in including this in a future piece or feature, I'd love to work with you on it. I have attached the release and an image.